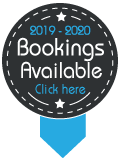 Welcome to Winter season 2018/19 from Apartment Buqa, Samoëns!
The ski season is upon us, the winter tyres are on, and we are excitedly awaiting a season of fresh powder, sun drenched alpine days and good times ahead. We are sure you feel the same. We, at Apartment Buqa are looking forward to welcoming you to stay with us.
Apartment Buqa Samoens
We warmly welcome you to Apartment Buqa - an exclusive self-catered family owned chalet-style apartment accommodation, sat proudly in the picturesque mountain town of Samoëns. It offers an air of luxury, style and comfort, sleeping up to 8 guests.
Apartment Buqa has all the ingredients which make it feel like home away from home, with a sense of indulgence and freedom to enjoy the holiday just the way you want. The apartment is equipped with ample space to entertain, a Jacuzzi to help you unwind, a whole mezzanine level dedicated to 'chilling out' and watching movies/playing games, a log-fire for the winter nights, and a balcony to experience the sunset over the backdrop... you need never leave the apartment! Buqa is also an environmentally-conscious apartment - we believe in helping to preserve the natural beauty of the mountains.
In a nutshell, Buqa offers the perfect place to Bond and Unwind in Quality surroundings, All year round. That's how we arrived with the name, and it suits this place perfectly.
What guests like to know is how far we are from the ski slopes. The apartment is located a 5-minute walk away from the centre of Samoëns village and local amenities. It is a 2-minute bus route to the Grand Massif cable car which takes you up to the ski slopes. It is a 5-minute drive away from a large supermarket and merely a short (secret) path away from the Alpine botanical gardens ;)
If you are curious, please have a look at our guest testimonials, or take the virtual tour of the apartment. Better still, have a look at the view from the balcony at Buqa by clicking on our live Webcam!
And if it's your first visit to Samoëns, we promise you will fall in love with it just like we did.
...Lastly we are here to help make sure our guests have all their needs catered for before and during their stay - to make it an experience to look forward to, to remember and to cherish for seasons after.
Feel free to give us a 'like', tweet or share photos of your BUQA days with us!
Bienvenue á Samoëns
The BUQA family.